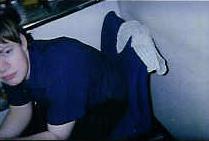 Assistant Manager: Ryan Iversen
Was 18 when he became Assistant Manager and is still doing a crappy half ass' job of it. He is also co creator of the phrases paSHEesh and BEYOND which he puts more time in to than his job.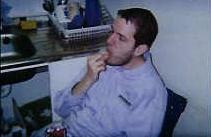 3rd Key holder AKA 'Gary Lieing Bastard Barker': Gary Barker
Due to an horrific accident as a child knows 'The Transformers Movie' word for word.
'lets go, and dont forget the droids!'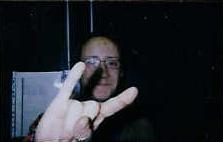 Deaf Bastard(CSA): Ian Hinksman
You know his hair looks like Jack Osbourne's when it's not tied back. He also has friends with names like 'Street Meat' and another one whose name sounds a little
RO…BO…TRON…IC.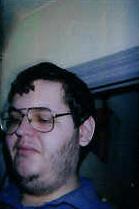 Insane Cynical Fat Bastard(CSA): Ray Winstanly
We saw Raymond get drunk, we saw Raymond get drunk, that hardly ever happens and we had to crack open the Absinth to do it but it was worth it.
RAY YOU GIGGLE LIKE A GIRL.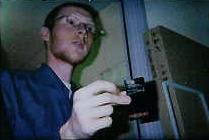 Weirdo in training: Andrew Smith
Must have studied us before arriving in the shop, He likes everything we like, EVERYTHING.